It's a New Day.......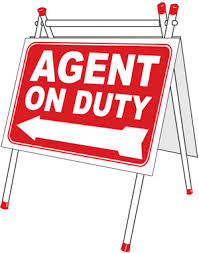 It's a New Day in Real Estate. Traditional brick and mortar offices with the 'Agent on Duty' signs are becoming obsolete. Communication has moved to Websites, email and cell phones. Today's customers are tech savvy and are more proactive and involved in their real estate transactions.
Current Realty
works to include our clients in the buying and selling process while still providing them with full service Real Estate services. Our business structure allows Agents to be more productive and efficient. Our Virtual 'Back Office' allows contracts to be uploaded and easily shared with all parties. Keeping Buyers and Sellers 'in the loop' throughout their entire Real Estate transaction.
Current Realty
is a 100% Commission full service brokerage licensed in Georgia and servicing the entire metro Atlanta area. We offer better support than other independent brokerages. With many years of experience in traditional big name brokerages as well as smaller brokerages, we have came up with a new better way of doing business.
Work smarter with
Current Realty
and take back more of your money and time! Check out our
F.A.Q.
page to answer your questions.
We service all of the following counties: Fulton, Cobb, Cherokee, Bartow, Paulding, Douglas, Coweta, Carroll, DeKalb, Forsyth, Dawson, Gwinnett, Hall, Rockdale, Fayette, Clayton and Henry County.
---
Copyright 2014© Current Realty Licensed 100% Commission Virtual Real Estate Brokerage in Atlanta, Georgia.